How To Get Investors Interested In Syndication Deals With Reed Goossens
Reed Goossens came to the US from Australia without knowing anyone and having no real estate experience. He first worked as an engineer and then started two multifamily syndication investment firms that together now have $650 million of US real estate.
He's chatting with Nathan Loy and Colm McEvilly in this week's episode of the Real Estate Investing for Medical Professionals podcast, teaching us all there is to know about adding value to a multifamily deal, as well as how to get investors excited about syndications. 
Reed's candor and affability as an Aussie immigrant make him easy to warm up to as he selflessly shares advice on real estate investing — from what he's learned from his success in the US market. 
When do you revitalize an old building? How do you calculate the rent for that area? What can you expect to save by buying in bulk, and then how do you prevent each apartment from looking the same? 
These and other questions cut to the heart of the debate around real estate in 2023, and the answers are just a download away. Please join us!
Connect with Reed Goossens:
"The key is understanding what your skillset is that could be valuable to someone else in the space you want to get into. I don't care what industry it is — it could be real estate — but you're using a skillset to open a door, be valuable to someone else, learn from them, and then apply it in your own world." ~ Reed Goossens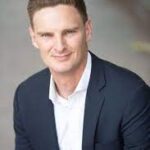 Reed Goossens
Join Viking Capital as they dive into the world of multifamily real estate. Each episode features successful industry experts sharing their insights and strategies for building wealth through smart real estate investments. Don't miss out on valuable tips and advice to help you secure your financial future. Subscribe now to never miss an episode of Viking Capital's Real Estate Investing For Medical Professionals podcast.