"In April, Gajavelli's company lost more than 3,000 apartments at four rental complexes taken in foreclosure, one of the biggest commercial real-estate blowups since the financial crisis. Investors lost millions."

Inexperienced Syndication VS Experienced Private Equity Firms

This article exposed the obstacles encountered by some operators in this industry, but painted this story with an extremely broad brush, leaving out crucial variables that differentiate an inexperienced syndicator from private equity firms such as Viking Capital. Viking Capital has been in the private equity space for nearly a decade, in multiple geographic locations without any financial losses, providing fiscal responsibility and financial stewardship of our investor's capital.


The article claims: "Syndicators often profit even if the investment is a failure, which real-estate analysts say encourages excessive risk-taking at the expense of inexperienced investors."

However, experienced sponsors are aligned with the investor base where they incur profit on the disposition of the property, and therefore are motivated by maintaining the property to the highest efficiency and quality.

"The investor video showed a tidy complex of apartments arranged around a shimmering swimming pool. By the summer of 2022, the pool water had turned a sickly green. High piles of trash littered the parking lot."

Instead of squeezing the juice out of our properties as some syndication companies do, we infuse capital, care, and concern into each property with our Viking 360 approach.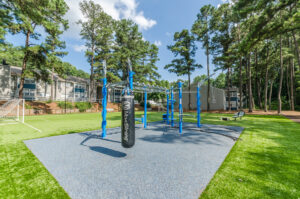 Strategies we deploy to safeguard investor capital
Our improvement strategy attracts higher-earning tenants, in communities of economic growth to ensure our occupancy rates remain high.

By creating efficiency in operations through best-in-class teams, we are cost-effective and maintain the assets so we can sell high after the waiting period, while also ensuring our properties remain occupied.

We use rate cap safeguards in times of variable debt, although we primarily use fixed agency debt.

Our track record incorporates various real estate market cycles, we understand that in order to protect the asset we are transparent with our investor base, and may pause distributions to protect the asset.

Viking Capital has the breadth of knowledge and experience to understand what measurements are needed to protect our assets and investors' capital for the long term.

The one major takeaway from the WSJ article is: "When you trust the wrong person, that's the highest risk."

And this is why now, more than ever, you need to invest with firms that have a strong reputation, best-in-class experienced teams, and a strong track record, like Viking Capital.