Using Your IRA To Invest In Multifamily Real Estate With Reneika Lightbourne
Are you sitting on a lot of retirement money and want to put it into a high-yield investment or diversify an investment? 
Reneika Lightbourne is a business development specialist for Advanta IRA. In this insightful episode of Real Estate Investing For Medical Professionals with hosts Ravi Gupta and Colm McEvilly, she offers advice on understanding self-directed IRAs and how to invest in real estate and other alternative assets. 
This show is full to the brim with real estate investment tips for medical professionals, as well as anyone wanting to understand the difference between a self-directed IRA and a 401K.
Making your money work smarter for you begins here as Reneika explains everything, from what these different investment vehicles offer us from a tax perspective to the nitty gritty on costs and transactional fees. Can you buy a Michael Jordan playing card with your self-directed IRA? Tune in to find out!
Connect with Reneika Lightbourne:
Connect with Viking Capital:
Connect with Ravi Gupta:
"A self-directed IRA simply means that you, as the account owner, have complete control over your retirement funds. It allows you to really diversify into alternative assets." – Reneika Lightbourne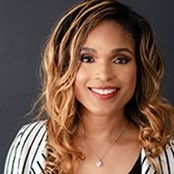 Reneika Lightborn
Advanta IRA
Business Development Specialist
Join Viking Capital as they dive into the world of multifamily real estate. Each episode features successful industry experts sharing their insights and strategies for building wealth through smart real estate investments. Don't miss out on valuable tips and advice to help you secure your financial future. Subscribe now to never miss an episode of Viking Capital's Real Estate Investing For Medical Professionals podcast.