Georgia, March 30, 2023- Viking Capital partners with @OneTreePlanted to continue their efforts for positive environmental impact.
"One for One" Initiative Dedicated To Planting Trees Around The World
Viking Capital and One Tree Planted are teaming up to make a big impact by planting trees in Georgia, where a large number of properties have been acquired by this multifamily syndication firm.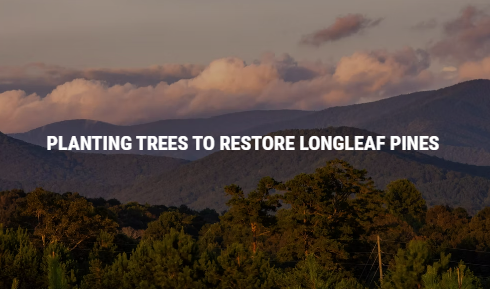 As Atlanta and other major cities continue to grow, forestland is commonly fragmented, developed, and converted to other land uses. This project should provide clean air, clean water, and wildlife habitat. Families will benefit economically, and communities will benefit from the clean air and water provided by these forests. The yellow pine species are fire tolerant and can be thinned and burned to improve wildlife habitat and reduce wildfire risk.
This project will focus on improving and managing the habitat for the gopher tortoise which is a Keystone species and will therefore aid many other species including the red-cockaded woodpecker, the bobwhite quail, Bachman's sparrow, and the Eastern indigo snake among others. Through local collaboration, partners will reach approximately 300 forest owners to improve management practices for high-priority habitats in a 37-county focal area in South Georgia.
Help make an impact with Viking Capital HERE.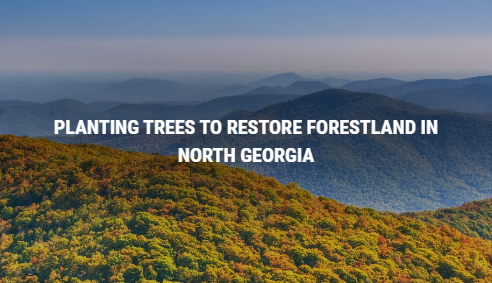 Viking's triple pledge: People, Planet, and Profit! We nurture our tenants, staff, and investors while preserving a sustainable and healthy habitat for all living creatures. Join us as we responsibly manage our capital and the environment!
About Viking Capital 
Viking Capital specializes in multifamily investing and provides its clients with the opportunity to diversify their investment portfolios through real estate syndication, ultimately leading to financial freedom. The company carefully selects and vets multifamily investments to ensure profitability, sustainability, and potential for long-term growth. The team at Viking Capital comprises experienced professionals who are knowledgeable about the intricacies of multifamily investing and provide clients with guidance and support to navigate the complex market. They offer comprehensive solutions that cater to the unique investment goals and objectives of each individual, whether they are a seasoned investor or just starting out. Multifamily investing is a significant opportunity for investors to build sustainable wealth and achieve financial freedom. They strive to help their clients unlock the full potential of this dynamic market and reach their financial goals.
About One Tree Planted
One Tree Planted is a 501(c)(3) nonprofit whose mission is to make it simple for anyone to help the environment by planting trees. Their projects span the globe and are done in partnership with local communities and knowledgeable experts to create an impact on nature, people, and wildlife. Reforestation helps to restore forests that have been degraded or deforested, provides jobs for social impact, and restores biodiversity habitat. Many projects have overlapping objectives, creating a combination of benefits that contribute to the UN's Sustainable Development Goals. Learn more at onetreeplanted.org.