The holidays are steadily approaching with the final two months left in 2021! Viking Capital has had quite a promising year from an abundance of new investors who joined the Viking family to new institutional partnerships formed, as well as a number of new acquisitions that have been added to the Viking track record.
We want to thank you for your continued support as Viking wouldn't be where we are today without YOU, your support, your kind words, and your referrals.
We believe even the tiniest of steps taken each and every day gets you closer to your goals. With less than 60 days to spare in 2021, what goals and intentions have you placed to set yourself up in 2022?
American author, Motivational Speaker, Corporate Trainer, and Entrepreneur, Jack Canfield said it best:
"If you get clear on the what, the how will be taken care of." – Jack Canfield, The Success Principles: How to Get from Where You Are to Where You Want to Be
As we continue to navigate the ever-changing course of the pandemic, we are excited to see that vaccinations-for-all is a reality! As always, our primary focus is on YOU – our investors, as well as our residents in all of our apartment communities.
Onward and upward,

New Deal Alert! Liberty Pointe
An attractive 181-unit asset located in Marietta, Georgia.
One of the most affluent submarkets in Atlanta.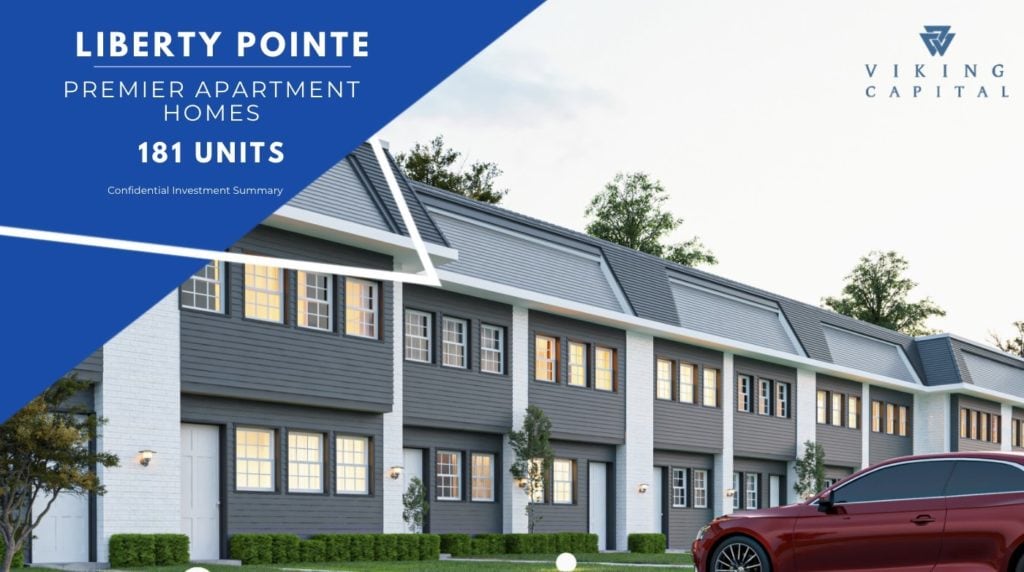 Viking Capital is pleased to present our latest multifamily investment opportunity, Liberty Pointe!
Why We Love This Deal
The Property: Viking Capital Investments has identified Liberty Pointe Premier
Apartments as the 18th acquisition within Viking Capital's track record. Liberty Pointe is a 181-unit Value-Add asset located in the heart of Atlanta's most dynamic corridor. This asset, located in the path of progress, has tremendous value-add potential through a comprehensive renovation plan extending from the exterior to unit interiors.
Liberty Pointe enjoys abundant retail activity, healthcare services, and an ever-growing Class A office market. The property is prominently situated minutes away from of one of Atlanta's most prestigious mixed-use
developments, The Battery Atlanta. This nationally acclaimed development is the catalyst of Atlanta's growth, driving numerous expansions and relocations of Fortune 500 companies such as Synovus, WellStar, Thyssenkrupp, Papa John's, Home Depot (IT Center), Comcast, RaceTrac and more.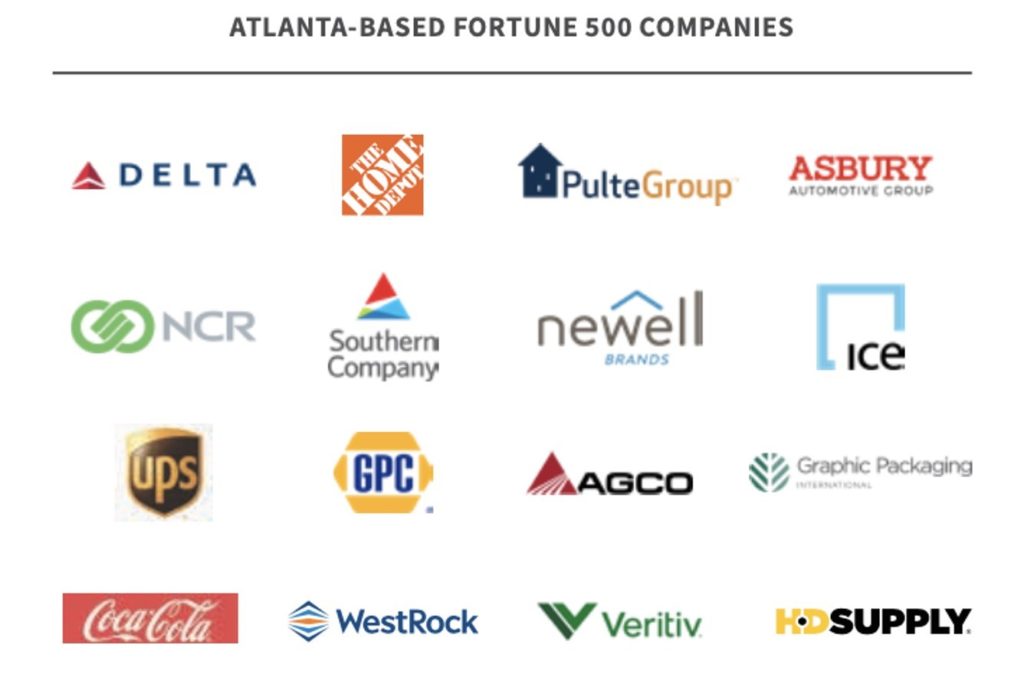 Location, Location, Location: Liberty Pointe is superbly located just minutes
North of Cobb County's most dynamic corridor. The Cumberland/Galleria's immense influx of Class A office buildings and new-to-market office tenants continue to serve as key economic drivers in attracting more young professionals to the submarket. Liberty Pointe benefits from the ease of access to top employers and the continual increase of job creation.
Cumberland/Galleria Strength: Liberty Pointe is a truly unique opportunity to obtain a timeless asset with large value-add potential and located in a tremendous location. The Cumberland/Galleria sub-market, only four miles away from Liberty Pointe, is one of Atlanta's premier employment centers. The 2016 construction of the $1.1B Suntrust Park and The Battery development ushered in an enormous wave of commercial development that continues to gain momentum to this day.
Minimum Investment
Class A Limited Partners: $50,000 minimum total investment
Class B Limited Partners: $50,000 minimum total investment
Reserve Class Partners: $1,000,000 minimum total investment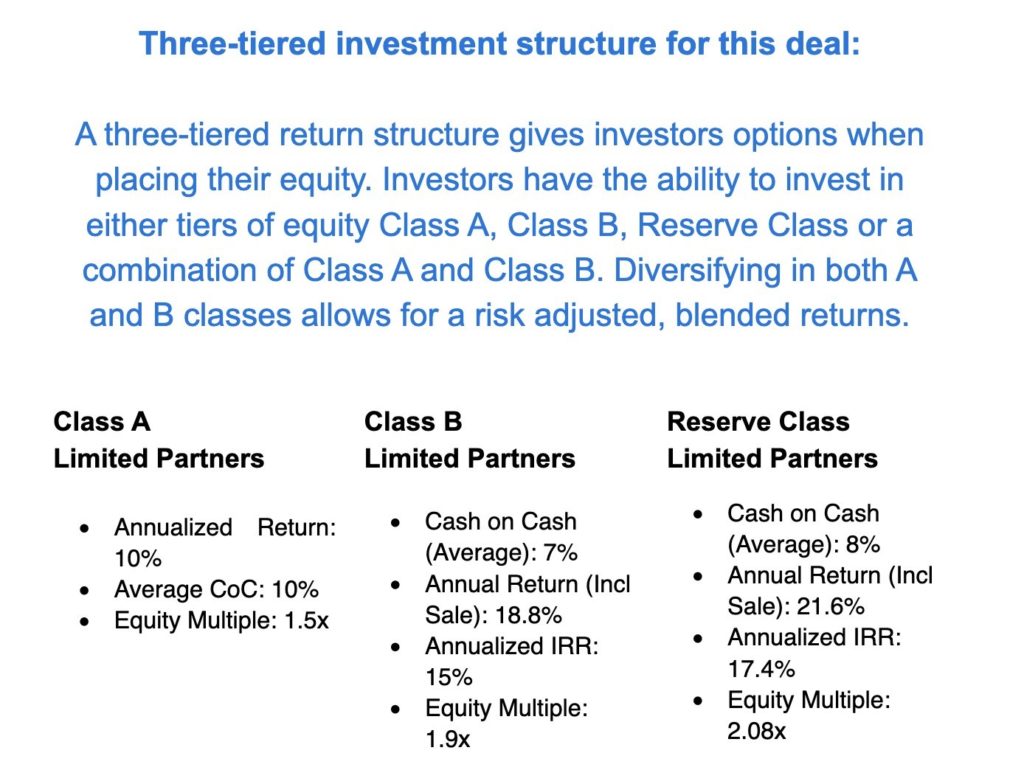 This 506(c) is a first come, first served opportunity and is open to accredited investors only. The numbers presented are projections; actual numbers are dependent on asset performance.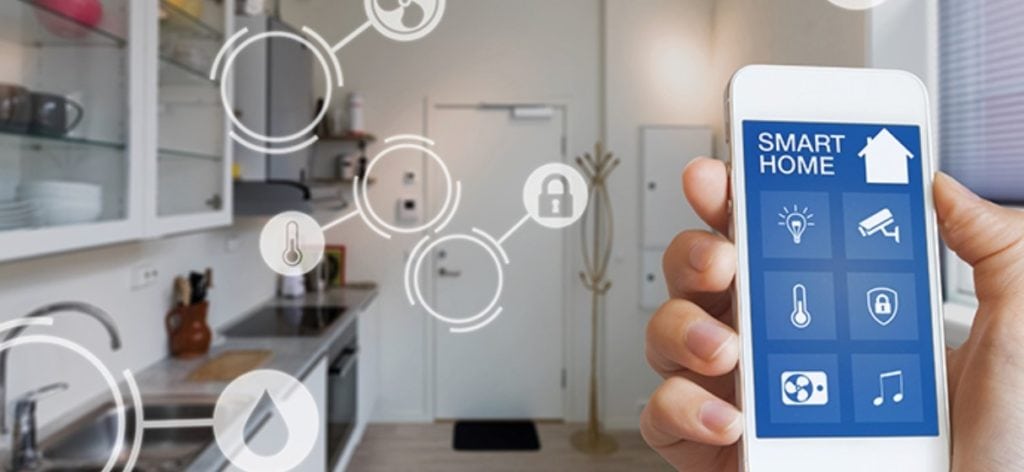 Six Themes for Multifamily in 2022
– IN THE NEWS –
When the National Multifamily Housing Council (NMHC) began planning the 2021 NMHC OPTECH conference, it needed to settle on an overall theme. The last year and a half resembled something of a cultural earthquake, which got NMHC thinking about tectonic plates.
As people emerge from the profound events of the last year and begin to survey the new landscape, they see a world much changed but also ripe with new opportunities. Those willing to see the new landscape with fresh eyes – the individuals and organizations prepared to put in the work to seize opportunities rather than look back and attempt to re-create a past that no longer exists – will likely be the industry leaders moving forward.
With the overall theme set, multifamily industry leaders convened to create the six sub-themes guiding content development for the 2021 conference. The themes also represent a road map for the multifamily industry moving forward into what it hopes will be a bright and prosperous 2022.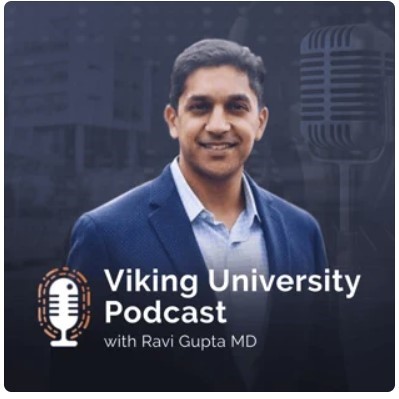 How to Find Freedom Through Passive Income – Peter Kim: Episode 17
– NEW PODCAST –
Imagine a life of freedom. I don't mean just financial freedom, but geographic freedom, time freedom, freedom of health, and freedom of charity. Imagine living a life on your own terms. Well today we are talking to someone who has done just that. On this episode of The Viking U Podcast, we spoke with Peter Kim MD, founder of Passive Income MD, a resource for physicians to find a side hustle, and reach the point of financial independence.
Peter Kim is an anesthesiologist who lives in LA. In his words, "I'm the guy who will pretty much try anything if it will make a positive impact on my life". His passion in life is his kids and multiple dogs, and he practices medicine on his own terms, while being supported financially by passive income streams.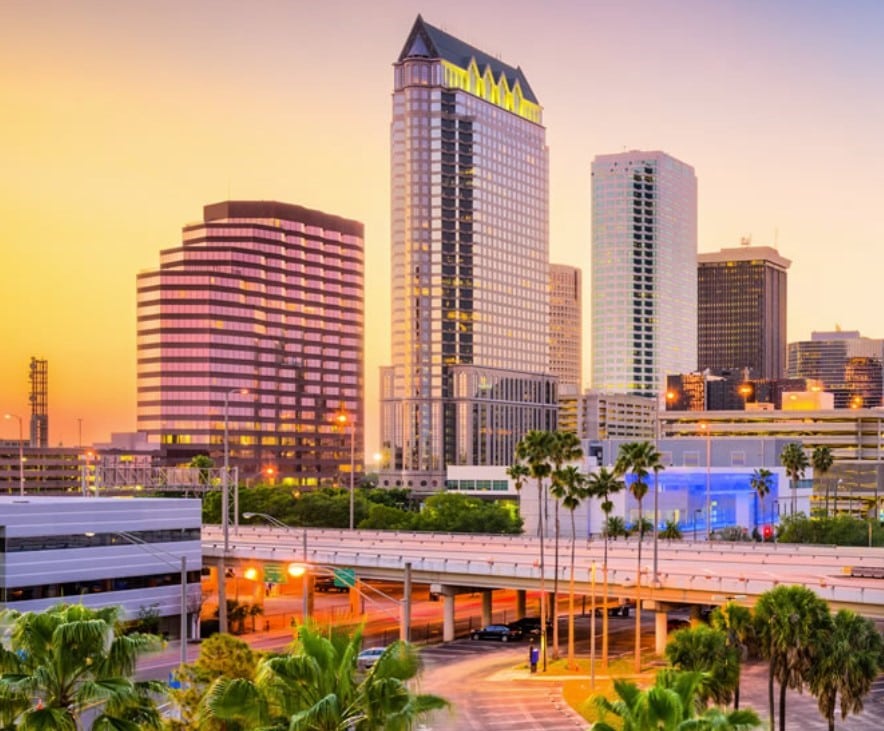 How Commercial Real Estate Serves As A Hedge Against Inflation
– IN THE NEWS –
The talk of inflation is sending many investors scrambling, and understandably so. Fortunately, for those invested in real assets, inflation has quite the opposite response, and in many cases, even results in positive returns. Looking back at prior periods of inflation in relation to commercial real estate, property values and rent levels have increased. Given that those two items are primary drivers of real estate returns, a natural inflationary hedge is built into almost any real estate investment, providing security in times of economic volatility.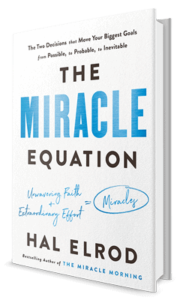 The Miracle Equation
– BOOK OF THE MONTH –
Even after the incredible success of his book, The Miracle Morning, Hal Elrod realized that he still had more to share with the world. What he discovered was a timeless but overlooked formula for success. The world's top achievers have used it for centuries. He used it to thrive against seemingly insurmountable odds, from overcoming lifethreatening health challenges to near financial collapse.
That formula is The Miracle Equation, and it couldn't be any simpler:
Unwavering Faith + Extraordinary Effort = Miracles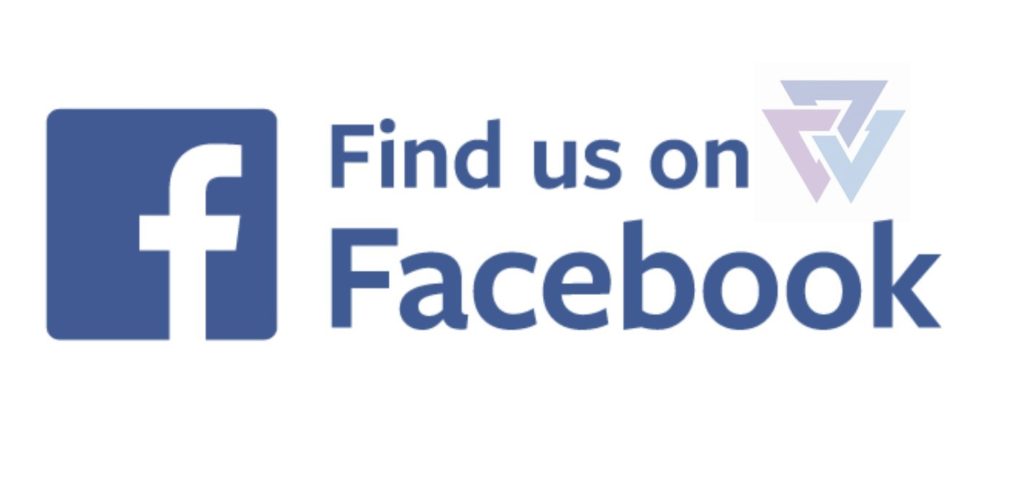 Are you a part of the Viking Investor Club? If so, be sure to join our Facebook Group. Not only will you be able to see the behind the scenes of our operations, but you'll also be surrounded by like-minded investors with similar goals!
*This group is exclusive only to members of the Viking Investor Club.